Built in the 14th century, this abbey is a marvel to behold. The tides cause it to become an island. During the highest tides of the year, passage to the island is blocked as the road is covered by water. 

Cherie and I stayed overnight at La Tête Noire and our hosts, Jean and Inès were fantastic. They are 2 of the 18 people who actually live on the island. 12 of those 18 are monks.

Cherie's next clue was found after the wonderful breakfast that Jean cooked for us, with eggs from their garden hens, bread made in a wood-burning stove, and cheese made from the milk of a nearby sheep.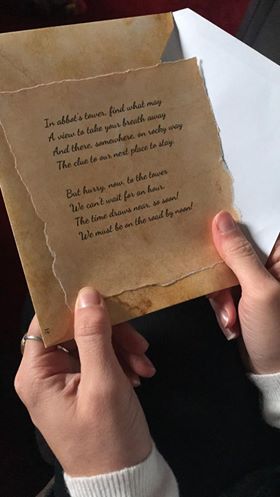 We explored the Abbey, which felt like one of the remaining wonders of the world. It was a grand mix of history and Hogwarts. We had a wonderful prayer time in the main chapel.
As we exited the abbey, Cherie found the next clue tucked on a ledge…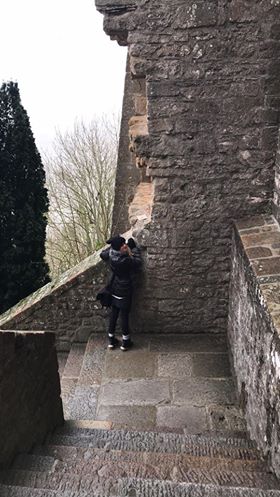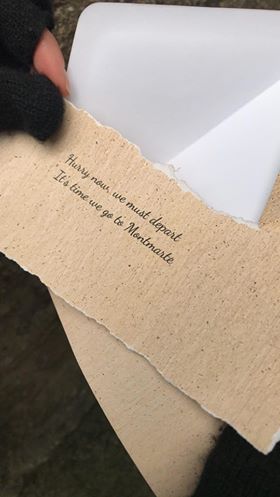 We ate brunch on the way out at the famous La Mère Poulard, shared a  Cafe Normandy and an omelette with  fluffiness that defies the laws of cooking.