It's important to remind our readers that the first time Cherie and I said I love you was after having dinner in the Eiffel Tower.  I have repeatedly told her "I can't propose, because there's no way I can ever top that."
The plan was to head from Mont St Michel to Montmarte, check-in to the airbnb, and then head to the Eiffel tower. Plans were changed as we hit a road block by the yellow-vest protestors and then traffic in Paris. Our airbnb hosts graciously changed the checkin time to after dinner.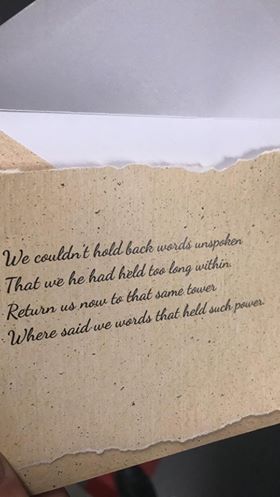 We changed clothes in an underground parking lot near the Eiffel Tower and headed up to dinner.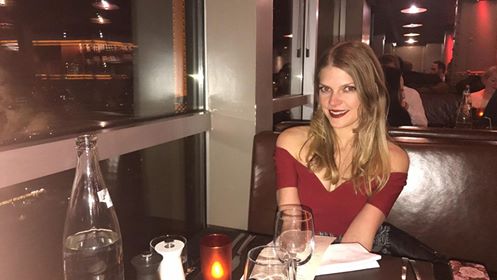 Dinner was a wonderful experience, only slightly lessened by the fact that the person two tables away had prepared a rose-petal covered dining extravaganza for his proposal. After seeing that, Cherie's almost certain suspicions that I was proposing that night were dampened.
Of course, she knew what was happening when she was presented with the next clue after dinner.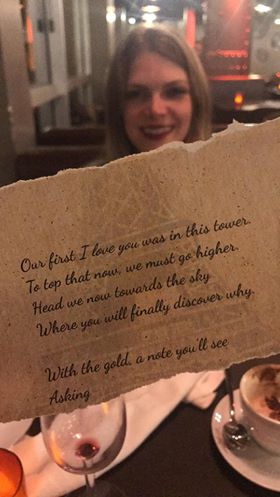 Our first I love you was in this tower.
To top that now, we must go higher.
Head we now towards the sky
Where you will finally discover why.
With the gold, a note you'll see
Asking…