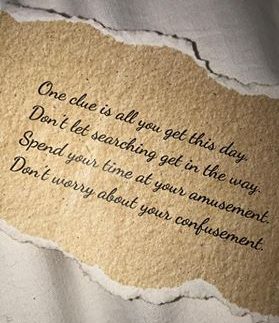 The next morning, a clue appeared under the door, just like the first day.
It was a bit ambiguous. Was there going to be another clue that day? Or was THAT clue the only clue?
The clue said not to worry, so we headed out, planning on enjoying our day attempting to ride Avatar's Flight of Passage (didn't happen as the line was too long) and touring the world at Epcot.
When we walked through Paris, Cherie was disappointed. She looked at me with sad puppy dog eyes and said, "We're in Paris and there isn't a clue."
I responded, "What made you think there would be a clue here?"
"Paris is my favorite place," she replied.
She didn't know she was foreshadowing.
The next clue came on the plane heading back to Denver. The flight attendant handed her an enveloped with her in-flight water.
Cherie tried, but she was unable to make the plane go any faster.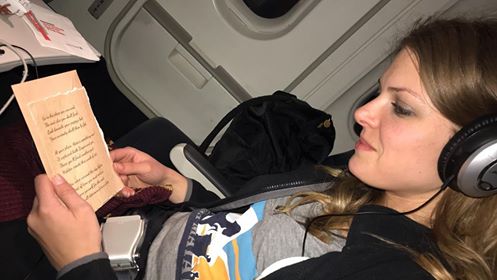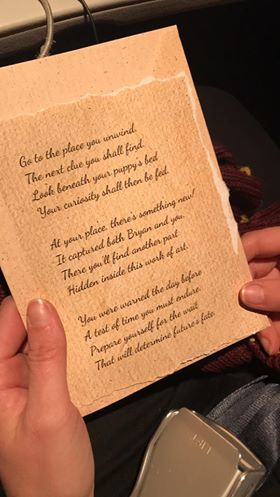 Go to the place you unwind.
The next clue you shall find.
Look beneath your puppy's bed
Your curiosity shall then be fed.
At your place, there's something new!
It captured both Bryan and you.
There you'll find another part
Hidden inside this work of art.
You were warned the day before
A test of time you must endure.
Prepare yourself for the wait
That will determine future's fate.